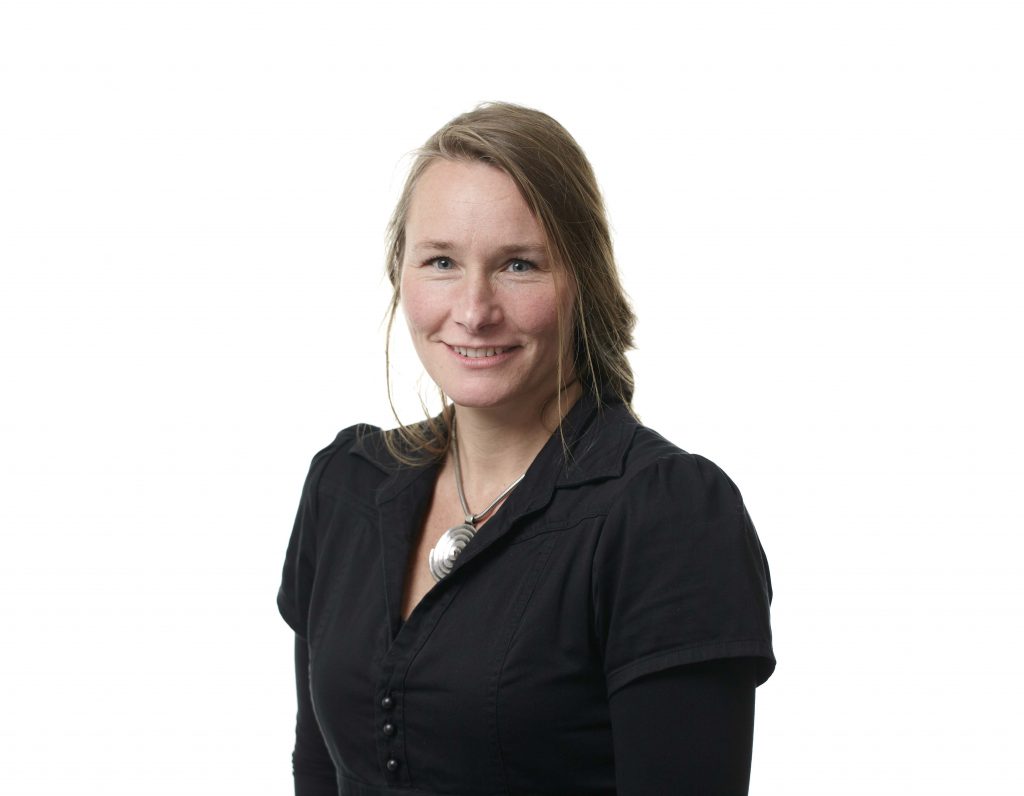 Lektor, Centerleder
E-mail: le.mpp@cbs.dk
Tlf.: +45 3815 3587
Min forskning undersøger hvorledes forandringer og udviklinger i kulturer og identiteter bliver beskrevet, fortolket, institutionaliseret og brugt til at handle og reagerer i både nutidigt som fortidigt perspektiv. Mine empiriske interesser strækker sig fra rejseberetninger og kulturmøder i 1500 tallet over samtidige expatrierede og globale teams i organisationer og institutioner til filantropiske organisationer.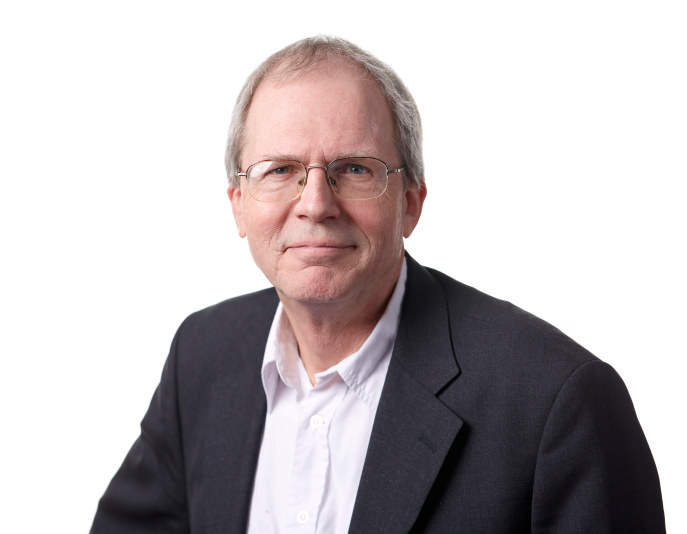 Professor, Forskningskoordinator
E-mail: abl.mpp@cbs.dk
Tlf.: +45 3815 3599
Min forskning handler især om fonde og foreninger i krydsfeltet mellem stat og marked. P.t. deltager jeg i tre internationale forskningsprojekter: Comparative Analyses of Associative Governance in Norden (med Haldor Byrkjeflot), Media Ownership in Scandinavia (med forskerkolleger fra Norge og Sverige), og Public Benefit Foundaitons in Europe (sammen med et forskerkonsortium med deltagere fra Spanien, Skotland, Tyskland og Ungarn). Desuden deltager jeg gerne i den offentlige debat, bl.a. med udgangspunkt i bogen A-Å om civile samfund (skrevet sammen med Gitte Meyer).
Ph.D.-Studerende
E-mail: dma.mpp@cbs.dk
Tlf.: +45 3815 3552
Dimitra Makri Andersen is a PhD Fellow in the Department of Business and Politics at Copenhagen Business School. She holds a BA in Business Administration and Sociology and an M.Sc in Strategy, Organization and Leadership, both from Copenhagen Business School. She has practical experience on working with different issues pertaining to civil society and organization, as she has held different positions as a trade union leader for almost ten years. Her research thesis at the masters level examined the phenomenon of co-creative innovation within online brand communities. Her present research project (March 2017 - April 2019) is the CISTAS subproject concerning Civil Society and Organizational Forms and focuses on studying cross-sector collaborations between Danish civil society organizations and public and business organizations.
Professor
E-mail: haldor.byrkjeflot@gmail.com
Haldor Byrkjeflot is Professor at Department of Sociology and Human Geography at University of Oslo and since 2016 has been the Academic Director of 'UiO Nordic', one of three strategic priority areas at University of Oslo (UiO) and since 2018 chair of the board or ReNEW, a Nordic university hub. He has a Phd in Administration and Organization Theory from University of Bergen and has been graduate student at department of Sociology at University of Berkeley as well as visiting scholar at OECD, Paris SCANCOR, University of Stanford, Max Planck Institute for the study of societies, Cologne, EHESS, Paris, Center for historical-comparative studies of societies at Freie Universität, Berlin and department of organization at CBS, Copenhagen.
Ph.d.-studerende
E-mail: schr@ruc.dk
Cand.mag. i Filosofi & Politisk Teori, Århus Universitet. Lektor Professionshøjskolen Absalon og Ph.d. studerende i et samarbejde ml. RUC (Institut for Mennesker og Teknologi - By, Plan og Proces og tilknyttet MOSPUS forskningsprogram), CBS (Center for Civilsamfundsstudier) og Professionshøjskolen Absalon.
Mit Ph.d. projekt har udgangspunkt i den spirende og (vildt-)voksende forskning om 'urban farming' og 'urban community gardening' og særligt deres potentialer ift. at skabe social kapital og civilt engagement, der ses som bidrag til at løse samfundsmæssige udfordringer knyttet til fremtidens bæredygtige byer.
Post-Doc
E-mail: mlg.mpp@cbs.dk
Tlf.: +45 3815 3574
Maj Grasten is an Assistant Professor at the Department of Management, Politics and Philosophy. Her research sits at the intersection of the fields of International Relations and International Law, with a particular focus on international organizations and legal bodies, transnational governance, experts and knowledge production in international law. Her research deploys multi-sited ethnographic methods in tracking how global policy processes are developed and structured. She has been a visiting fellow at Freie Universität Berlin, Vrije Universiteit Amsterdam and Melbourne Law School, University of Melbourne. She is currently affiliated the research project 'Civil Society in the Shadow of the State (CISTAS).
Adjunkt
E-mail: mhj.mpp@cbs.dk
Tlf.: +45 3815 3573
Mathias Hein Jessen is a post doc at the Department of Business and Politics, CBS, and part of the CISTAS-project. He holds a B.Sc. in Business Administration and Philosophy from CBS and an MA and PhD in The History of Ideas from Aarhus University. He has worked extensively on the history of political and economic thought as well as contemporary sociology and political theory and philosophy. He works in the cross-field between philosophy, politics, economics, law, sociology and history (of ideas). He is interested in the interrelation between state, market and civil society. His current work concentrates on how the distinction and demarcation between state, market and civil society is constantly produced and constructed and how this entails a construction of 'good' and 'bad' civil society.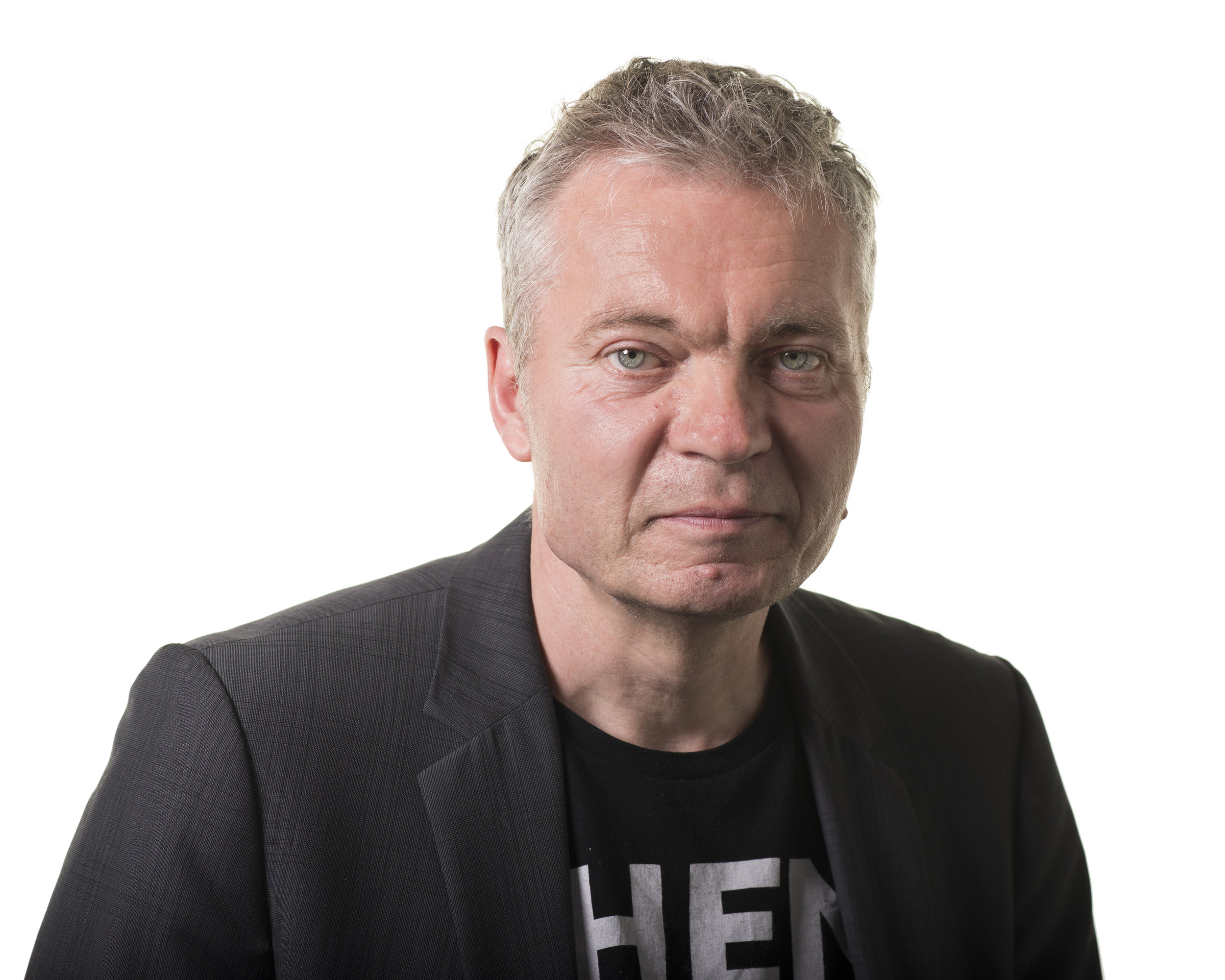 Professor
E-mail: lbk.mpp@cbs.dk
Tlf.: +45 3815 3542
Lars Bo Kaspersen, (b. 1961), BA (Copenhagen), MA (Copenhagen), MA (Sussex), PhD (Aarhus), Professor, Head of the Department of Political Science, University of Copenhagen. Has published widely on social theory and political sociology. Author of among other publications 'Anthony Giddens - an introduction to a Social Theorist', and 'Denmark in the world'. Kaspersen's research areas are state formation processes in Europe, the transformation of the welfare state, sociology of war, civil society (including the idea of associative democracy), social theory, in particular relational theory. Together with Norman Gabriel he is working on a book about Norbert Elias's political sociology. Kaspersen teaches history, politics, and sociology.
Post-Doc
E-mail: cmo.mpp@cbs.dk
Christiane Mossin is a postdoctoral researcher at the Department of Political Science, University of Copenhagen. She has a master's degree in philosophy from the University of Copenhagen and a phD from Copenhagen Business School, the latter obtained on the basis of an interdisciplinary dissertation conducted in the intersection between law, political philosophy and philosophy of law. Her work owns to continental philosophical traditions and is oriented towards contemporary social, political and legal issues. Her present research concerns the relationship between democracy and civil society and focuses on a Danish historical and contemporary context.
Adjunkt
E-mail: amm.mpp@cbs.dk
Tlf.: +45 3815 3539
Jeg forsker i den historiske udvikling og sociologiske dynamik i konkurrerende nationale 'varianter af kapitalisme'. Jeg fokuserer på to områder, Skandinavien og Kina. Jeg stræber efter at vise hvordan nationale udviklingsprojekter og varianter af kapitalisme aldrig opstår naturligt og gnidningsfrit, men altid er politisk omdiskuterede. Dette gør jeg ved hjælp af sammenlignende kortlægninger af nationale felter for ideologisk og politisk kamp, som disse udvikler sig over tid. Jeg er særligt interesseret i den komplicerede relation mellem civilsamfund, kapitalisme og demokrati. Min teoretiske hovedambition er at øge kendskabet til folkelig republikanisme, en radikaldemokratisk politisk tradition som i dag er blevet overskygget af liberalismen.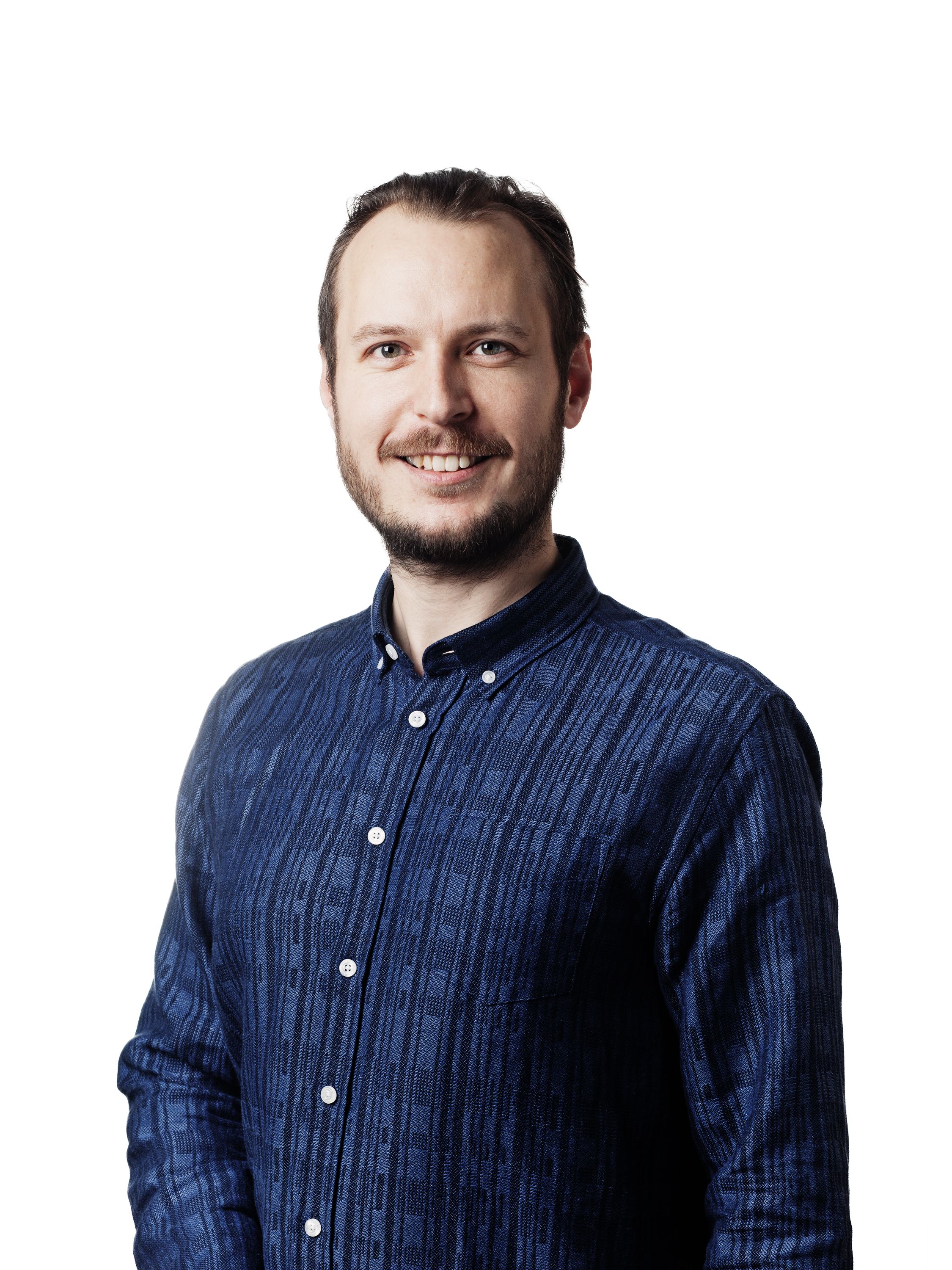 Adjunkt
E-mail: ase.mpp@cbs.dk
Tlf.: +45 3815 3998
My current research is on concerns the origins of the early welfare state 'avant la lettre' at the turn of the 20th century. I propose that a 'moral elite', consisting of medical doctors, priests, business men, politicians and others, connected these different spheres and shaped central features of the developmental path toward the later welfare state. Using both quantitative (network analysis) and qualitative methods, the project aims to identify, describe, and trace the effects of this elite from ca. 1891 (first Danish pension reform) to ca. 1933 (social reform).
My work is thus situated at the cross roads between voluntarism, philanthropy, social movements, welfare history, and elite studies.
My current post doc project is financed by the Carlsberg Foundation.
Videnskabelig Assistent
E-mail: kis.mpp@cbs.dk
Tlf.: +45 3815 3511
Katja er videnskabelig assistent på Center for Civilsamfundsstudier og er uddannet sociolog fra Københavns Universitet. Katja har speciale i social ulighed med fokus på køn og arbejdsmarked.
Ud over uddannelsen som sociolog har Katja også taget Tillægsuddannelsen i Journalistik ved AU og Danmarks Medie- og Journalisthøjskole. Hun har tidligere skrevet om Civilsamfundsstof på Altinget.dk, og desuden har hun skrevet sociologiske artikler for Cover Magazine.
Studentermedhjælper
E-mail: cdr.mpp@cbs.dk
Tlf.: +45 21 41 82 66
Christian studerer HA Almen Erhvervsøkonomi ved Copenhagen Business School og er studentermedhjælper på Center for Civilsamfundsstudier.
Affilierede forskere
Sidsel Eriksen, Lektor, Københavns Universitet

Maria Figueroa, Adjunkt, CBS Department of Management, Society & Communication

Marta Rey Garcia, Professor, Universida A la Coruna

Kirsten Grønbjerg, Professor, Indiana University

Gurli Jacobsen, Senior Reseracher

Konstantin Kehl, Professor, Zürich University of Applied Sciences

Lita Sander Lundquist, Professor Emeritus

Leif Lønsmann, Affilieret seniorforsker

Gitte Meyer, Affilieret seniorforsker

Halvard Moe, Professor, University of Bergen

Hannu Nirminen, Professor & Dekan, University of Helsinki

Christian Nissen, Private Public Service Researcher

Jonas Ohlsson, Professor, University of Gothenburg

Johan Roppen, Professor, University College of Volda

Volker Then, Research director, Center for Social Investment, University of Heidelberg

Per Øhrgaard, Professor Emeritus

Uffe Østergaard, Professor Emeritus